Each Kāpiti Writers' Retreat we strive to bring together a teaching team that captures the feel of the contemporary New Zealand literary landscape. Below is information about the teaching writers for 2022.
See Morning Workshops & Afternoon Sessions for what our writers will be teaching. You can learn more about the teaching writers through our 5 Quick Questions series.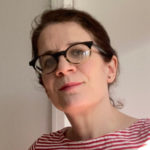 Chloe Lane
Chloe Lane was a 2021 Grimshaw Sargeson Fellow. She earned her MFA in Fiction from the University of Florida, where she has also taught. Her debut novel, The Swimmers (VUP 2020; Gallic Books 2022), was longlisted for the Jann Medlicott Acorn Prize for Fiction at the 2021 Ockham New Zealand Book Awards. She currently lives in Ōtautahi where she is a teacher at Hagley Writers' Institute. She occasionally writes about art too.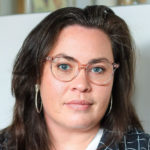 Gem Wilder
Gem Wilder is a Wellington based writer, reader, arts lover, mother, DJ and dancer. They have published and performed their work in Sport, Turbine Kapohau, Is it Bedtime Yet?, Out Here, The Spinoff, The Sapling, LitCrawl, Enjoy Gallery, Chop Suey Hui and The Dowse. Their work often focuses on family, ritual, religion, and their hometown, Te Awakairangi. They are currently on the judging panel for the 2022 Jann Medlicott Acorn Prize for Fiction at the Ockham New Zealand Book Awards, which leaves them with no time for writing.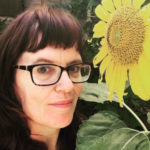 Helen Lehndorf
Helen Lehndorf's book, The Comforter, made the New Zealand Listener's 'Best 100 Books of 2012′ list. Her second book, Write to the Centre, is a nonfiction book about the practice of keeping a journal. She writes poetry and non-fiction, and has been published in Sport, Landfall, JAAM, and many other publications and anthologies. In 2021, she co-created a performance The 4410 to the 4412 for the Papaoiea Festival of the Arts with fellow Manawatū writers Maroly Krasner and Charlie Pearson. A conversation between the artists and Pip Adam can be heard on the Better Off Read podcast here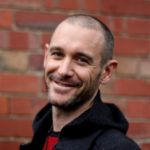 Nic Low
Nic Low (Ngāi Tahu) is a writer and arts organiser with interests in landscape, technology, power, satire and race. He whakapapas to Murihiku at the bottom of Te Waipounamu, and is Programme Co-director of the WORD Christchurch Festival. His fiction and non-fiction has been widely published and anthologised on both sides of the Tasman. His first book, Arms Race, a collection of mischievous short stories, was shortlisted for two major Australian prizes, and named a Listener and Australian Book Review Book of the year. His latest, Uprising, a Ngāi Tahu history of the Southern Alps told through walking journeys, received the CLNZ Writers Award. Until recently Nic regularly taught creative writing at Melbourne's Swinburne University of Technology, and has previously been a judge for the Commonwealth Short Story Prize and the Ockham New Zealand Book Awards.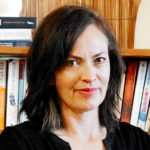 Rebecca Priestley
Rebecca Priestley's nonfiction writing – books, essays and articles – deals with gnarly global issues such as climate change, sea-level rise, and the Covid-19 pandemic. She was science columnist for The Listener for six years, launched (with Ashleigh Young) a creative science writing course at the IIML, and is an associate professor at the Centre for Science in Society at Te Herenga Waka – Victoria University of Wellington. Rebecca has degrees in earth sciences and history of science, and an MA from the IIML. Her most recent book is a memoir, Fifteen Million Years in Antarctica, published by VUP in 2019.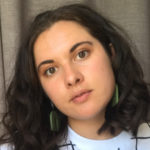 Sinead Overbye
Sinead Overbye (Te Aitanga-a-Māhaki, Ngāti Porou) is a researcher and writer living in Te Whanganui-a-Tara. Her work has been published in Starling, RNZ, Turbine | Kapohau and Sport, among other places. She completed her BA in Art History in 2017, and her MA in Creative Writing at the IIML in 2018. Sinead is the editor-in-chief of the online journal Stasis, and has worked on a range of other publishing projects, including Te Rito o Te Harakeke – A collection of writing for Ihumātao. She is currently a staff writer at the Pantograph Punch.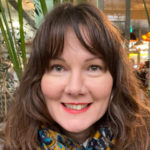 Therese Lloyd
Therese Lloyd's first full-length poetry collection, Other Animals, was published by VUP in 2013, and her second collection The Facts (VUP, 2018) was a finalist at the 2019 Ockham NZ Book Awards. She was awarded a PhD in Creative Writing in 2017 from Victoria University where her research focus was ekphrasis, poetry about visual art. In 2018 she was the Writer in Residence at the University of Waikato, and when she moved back to Wellington, she founded the Pegasus Poetry Reading Series at Pegasus Books in Wellington. Last year she taught the undergraduate poetry course at Victoria University's International Institute of Modern Letters and prior to that taught the poetry module at Te Auaha-NZ Institute of Creativity.