We provide high-quality creative writing programmes – in Aotearoa and online – which hone craft, build community and provide space to take artistic risks.
Whether it's a workshop, retreat or collaborative project, we are committed to creating immersive experiences which push our creative boundaries, sharpen our writing and deepen our contribution to local and global communities. 
Our History
Writers Practice was established in 2014 by Kirsten Le Harivel to provide new learning opportunities to writers to deepen their craft and writing. She wanted to create spaces where writers could continue to grow and develop their practice alongside work, family and life commitments.
Kirsten set up workshops and conversation events in Wellington City in late 2014. These were followed closely by the inaugural Kāpiti Writers' Retreat which was held that summer in Waikanae Beach, on the lands of Te Ātiawa, Ngāti Toa and Ngāti Raukawa and in one of the most beautiful, environmentally diverse, and relaxing coastal towns of Aotearoa. Being grounded in the Kāpiti Coast has remained central to the development of Writers Practice programmes.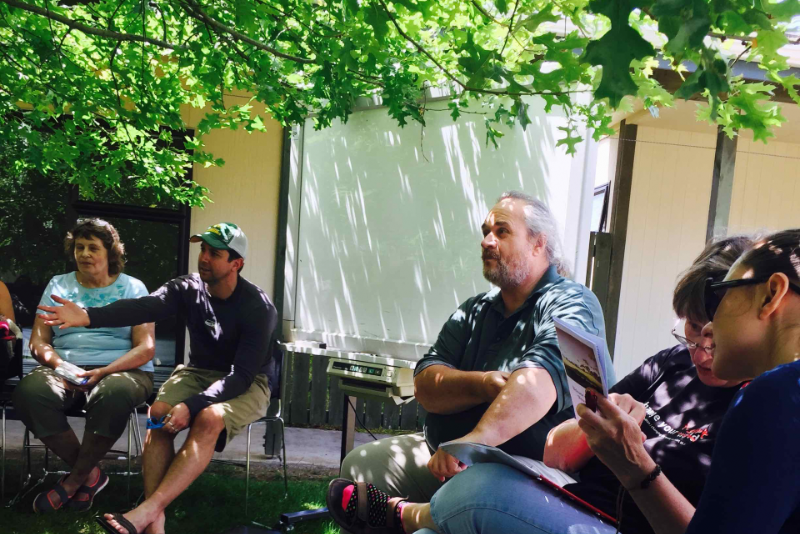 High quality learning
We host workshops, retreats and collaborative writing projects which add value to writers, develop our practice and push creative boundaries.
Connectedness
We create a learning environment which builds community and relationships among participants and teachers.
Accessibility
We encourage teaching writers to bring themselves, their processes and passions to the programmes and create a learning environment which supports participants to do the same.
Inclusion
We welcome writers and writing from all backgrounds and strive to provide surroundings which meet the needs of all participants. We do not tolerate racism, discrimination, hate-speech, bullying or harassment of any kind.
Sustainability
All of our programmes are funded through your contributions. This allows us to pay our teaching writers, venues, scholarships and coordinators for their expertise, time and energy.
Collectivity
We acknowledge the inequities that exist within our society and provide scholarships, volunteer opportunities, accessibility and other support to reduce barriers to participation.
Groundedness
We recognise the mana whenua on whose land we stand, the colonial history of our country and its present-day implications.