Morning workshops, Saturday & Sunday 9:00am – 12:30pm
The Retreat is centered around core morning workshops which offer writers the space to delve into a specific topic or genre with one of six skilled New Zealand writers.

The 7 hours of workshop are spread over two mornings and include an afternoon check-in, allowing participants to engage, reflect and dive into the work. There are no minimum requirements for attendance. Workshops have a maximum of twelve participants. Select your workshop when you register.
Interested in coming but not sure which workshop would best fit you? Email us for more information, and suggestions, or to have questions answered.
Worldbuilding wonders: create your own universes
Cassie Hart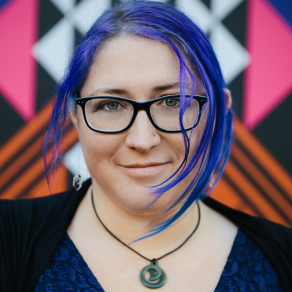 Unlock your imagination and discover the key elements needed to craft compelling and immersive fictional worlds for your creative projects. Learn how to use aids like maps, art, and sound to enhance your worldbuilding process and communicate your vision effectively, and dig into what really matters to your world in particular.

Engage in collaborative exercises as well as independent ones to put your newfound skills into practice. Bring your world-building problems to the table for us to help problem solve, or embark on creating a whole new universe.

Whether your narrative unfolds in a realm of high fantasy, upon a remote celestial body, thrives in contemporary times, or exists beyond the realms of imagination, immerse yourself in learning how to infuse your world with the elements that will ensnare your audience's imagination.

Register for Worldbuilding Wonders: Create Your Own Universes
Essays in the space between
Ingrid Horrocks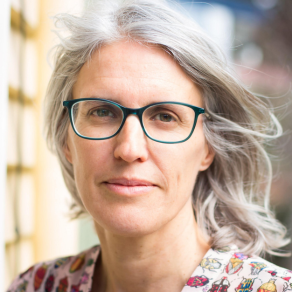 The essay is one of the most vibrant contemporary forms. This workshop uses the eco or environmental essay to think about the territories the essay can work with. We will move between very fact/topic-based approaches, and the very personal, experimenting with what can happen in the space between. We will look at how topics and forms find one another, and how the political and personal can speak together.

This workshop is designed for those just getting interested in the essay, and for those already deep in it, looking to expand their set of practical tools, as well as their imaginings of the possible. While we will use the eco-essay as a thinking tool, the workshop will be open to a range of topics and approaches. Participants are encouraged to bring thoughts about the kinds of things they would like to write about – or places they write from – and be ready to make new work.

Short kick-off readings will come from writers like Rebecca Priestley, Nic Low, Nina Mingya Powles, James Renwick, Rebecca Solnit, and Robert Macfarlane.

Register for Essays in the space between
Designing and promoting a compelling series
Isa Pearl Ritchie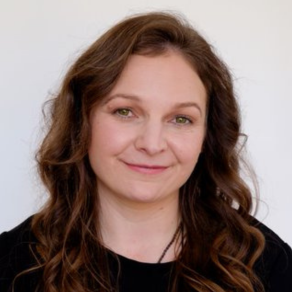 This immersive workshop is tailored to fiction writers embarking on a new project. This workshop is not about "writing to market," but rather, it's about identifying the magical intersection where your writing passion meets an eager readership.

Learn how to plot and build your books with elements that both you and your readers will adore so that your series is not just readable but unputdownable. This workshop will start from the initial stages of conceptualisation to the final steps of reader engagement complete with visualisations, brainstorming and writing exercises.

The workshop also delves into aligning your mindset with your writing goals and personal "brand," equipping you with the tools to not just write, but to thrive as an author and to shape your writing project into a series that resonates with both your goals as a writer and potential readers who are hungry for your books.

Register for Designing and promoting a compelling series
Kiri Piahana-Wong
Grief and loss: writing through the hard times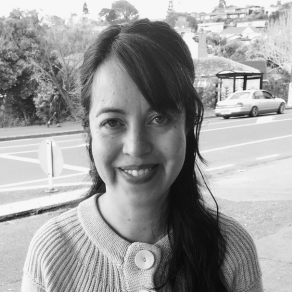 Throughout recorded history, writers and readers have turned to poetry to process and assuage grief. Whether your grief is bereavement; loss of a relationship, your home or your health; grief over world events and environmental change; or something else, you are invited to explore how the written word can help you to express and work through anguish and loss. All levels of writing experience are welcome. We will be reading a wide range of poetry about grief. Although we'll be approaching this topic through the lense of poetry, this workshop is for writers from any genre eg. poetry, short stories, creative non-fiction, memoir. You will be supported to write new work during the weekend. This course is suitable both for writers who wish to work through personal issues of grief through writing, and those whose aim is to publish their work.
Disclaimer: your teacher is a poet, not a trained grief therapist.

Register for Grief and loss: writing through the hard times
Troubleshooting fiction
Paula Morris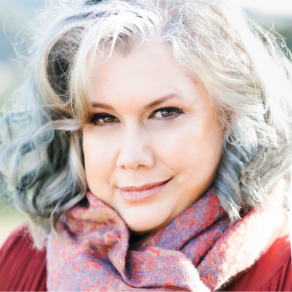 This class is for fiction writers, whatever the genre – realist, comedic, fantasy, historical, crime, or speculative – who have a partial or complete draft of a novel and the desire to make it better.

We'll use those works-in-progress, and your characters, settings and scenes, to focus on the possibilities and challenges of your work. We'll interrogate key aspects of technique: point of view; story structure; characterisation, setting, and dialogue. The class will include short exercises to help make language more vivid, precise and dynamic, and to avoid clichés and stereotypes.

This workshop is suitable for participants with differing levels of experience, but you will need to have written at least 100 pages of a novel and be able to write a concise summary of the story, its key events and its characters. Our kaupapa is to help take your work to the next level, identify any issues and obstacles, and give you the tools to continue writing and revising.

Register for Troubleshooting Fiction
Steal and break the (literary) rules
Sasha Francis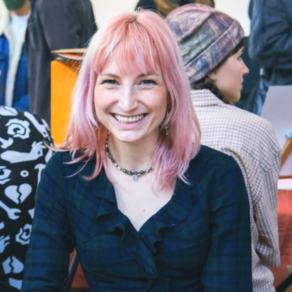 Language has both a transformative power and an enduring resilience. Beyond the maps of convention, there lies a never-ending oasis of potential. Poetry can be a doing, a verb – a breaking of the rules is also an extension of the scope of the medium. As always there are ethics to be considered, but words are powerful creative gestures of introduction. Put plainly, poetry is a means of production as much as it is a mode of philosophy. World-building and storytelling – it is something we can seize.
In this workshop, we'll first discuss such ideas, their implications, and their application to our writing practice and work; then we'll move to experiments in considered rebellion with collage and zine making.
Come with or without specific work in mind: this workshop promises to be generative! All forms welcome.
All materials will be provided, but feel free to contribute to the collage-able resources.
Register for Steal and break the (literary) rules


Afternoon sessions
Each afternoon we host discussions on topics pertinent to writing and our writing lives. These sessions are facilitated by our teaching writers and provide the opportunity for you to ask questions, discuss ideas and engage in contemporary writing issues.
Writing through difficult times – Saturday 1:30pm – 2:20pm
Fantasy as a tool of escape, hope, and empowerment with Isa Pearl Ritchie and Cassie Hart.
Engaging with the past, Saturday 2:30pm – 3:20pm
Approaches to researching and writing historical fiction with Paula Morris.
Cause and effect, Saturday 3:30pm – 4:20pm
We all draw on other people's lives in our work, let's talk about cause and effect with Catherine Cooper and Ingrid Horrocks.
Go your own way, Sunday 2pm – 2:50pm
DIY, indie or collective publishing: explore the many ways you can share your work with the world with Kiri Piahana-Wong, Sasha Francis, Achille Segard and Renae Williams.